Cash For Cars Portland
Are you stuck in that situation where your car has become a pain to your wallet, and having it fixed is just not worth the time and trouble any longer?
Have you tried selling your vehicle through paper and online ads but only ended up receiving annoying calls from shady buyers who either never show up or if they do, try to haggle you down?
Ever called up a company offering fast cash for cars in Portland, Oregon who then shows up at your home giving you a much lesser price for your car than what was agreed upon over the phone?
Stop dealing with unscrupulous buyers and protect yourself from unfair offers from fast cash for used cars in Portland, Oregon dealers! Cash For Cars is here to buy your vehicle and help you solve your used and junk cars problem in Portland, Oregon.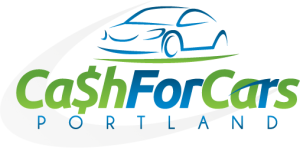 Cash For Cars Portland is a licensed, fully insured and bonded company engaged in buy and sell of used cars and cash for cars in Portland, Oregon. We buy junk cars in Portland as well as in other surrounding areas like Vancouver, WA. We also buy and accept business in farther cities and we are willing to travel far to buy and pick up your vehicle.
We have been buying used and junk cars from the public for many years now and we offer the highest quality, fast, efficient, and friendliest service to our customers. We also pay the highest price for your vehicle and we pay the exact amount that was agreed upon over the phone with our clients. No hidden fees, toll, or tow truck charges!We take care of everything for you, even the paperwork!
Selling your used and junk car, and getting paid fast cash for it has never been this easy and fast! No need to stress and deal with annoying phone inquiries and scammers! Just call or fill out an online quote and we will take care of the rest.
If you want to sell cars for cash in Portland, Oregon, there is no other legit company to trust but us! Call us for the highest quote on good and junk cars and Sell Your Car Today!
CALL TODAY
503-343-9494
Learn more about cash for cars program here
If you are on the Vancouver side you can contact this cash for cars Vancouver Wa company